What is All Black Coco about?
The All Black Coco Day Party this year takes place at the world-renowned Ascot Grandstand situated in Windsor, Berkshire on Sunday 3rd December 2023. It will be a first for AWC and we intend to put on a production and DJ line-up to match the grandeur of Ascot. Tickets will be limited and tend to sell out very fast and once our capacity is reached you will have to enjoy the day browsing through your friends social media feeds.
All Black attire is not compulsory, you can add colour. Think excellence, sophistication, fashionable, chic with a touch of glamour, think creative.
Please read our dress code rules prior to purchasing your tickets.
Ascot 2023 Edition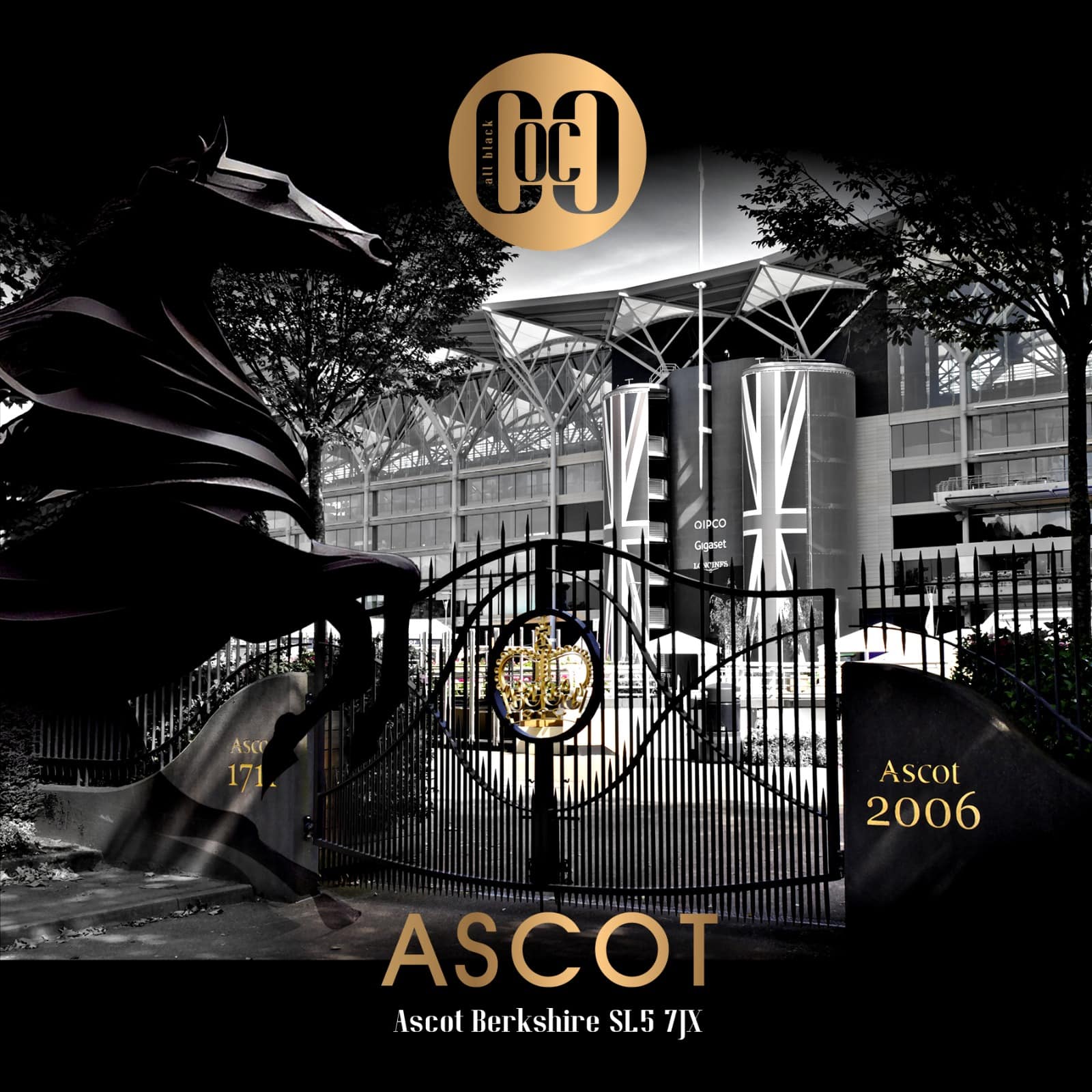 How to book
Buy your General Entry Ticket
Stand alone Entry Tickets start from £50.00 (subject to availability).
Coach & Entry Ticket. Pick your location and relax as we transport you in comfort at your favourite "Day Party".
Purchase your drinks package
Pre-booked drinks packages start from £400. Beat the queues and pickup your drinks at a lower price than sold on the day.
Reserve your parking space
Yes that coco white prestige car of yours deserves to be parked in an exclusive space giving you peace of mind whilst you party. Don't delay reserve yours today!
DJ SPOONY
WIGMAN
MC FRO
SIR DJ COREY
MC PSG
PETCHY
5TH AVENUE
BIG BUSINESS
STUDIO EXPRESS
TERMINAL 4
SHAYNA MARIE
DJ STYLEZ
Percussion: DEZY B
REGGIE STYLES
SPECIAL TOUCH
STUDIO ONE
STEVE RUNNINGMAN
LATEST EDITION
Hosts:
BARRY WHITE
FRANKY BEVERLY
Frequently asked questions
We know you might have some questions, and that's great. We've got all the answers below! If we haven't answered your question, contact marketing@allwhitecoco.com, and we'll get back to you.
Email Us
Sunday 3rd December 2023 
3pm – 11pm 
Doors close 6.30pm 
DRESS CODE WILL BE STRICTLY ENFORCED!
This is acceptable:
White or Black-Tie Suits
Tuxedo
Blazer Jackets & Trousers
Gowns
Formal dresses
Cocktail dresses
Hard Shoes
Loafers
This is not acceptable:
Designer Trainers
T-Shirts inc designer wear
Leggins
Athletic Wear / Sneakers
Jeans
Caps
WE RESERVE THE RIGHT TO REFUSE ENTRY! NO REFUNDS
Black tie etiquette explained
In terms of etiquette, please don't make jokes about your dinner jacket having excellent music taste.
Keep in mind that it is a formal event, and a certain amount of formal behaviour is required. Don't shout drunken expletives at the hosts during music breaks. Be cool. Don't be arrogant, smile, be kind and most importantly, have fun.
 Tickets are issued subject to the terms and conditions listed here  
Our primary ticketing partner is Redbox, and if you have any issues with your tickets, please get in touch with

support@yourticketbooking.com

 

If you have purchased your ticket from Eventbrite or Eventcube, contact the Promoter

here

.

 

Please only purchase from our Official Ticket Partners and beware of unauthorised ticket agents, including eBay, Gumtree, Viagogo etc., to avoid disappointment. Fraudulent tickets will be cancelled on discovery, and you will not be granted access to the day party.

 

Please arrive 15 mins before departure.
Brixton Coach  
Coach return from Brixton Town Hall, SW2 1RW. Coaches will depart at 1.15pm Sharp  
Brockley Coach  
Junction of Shardoloes Road and Millmark Grove SE14 6RZ. The coach departs at 1.15pm Sharp  
Catford Coach  
Coach return from Catford, Bromley Road Retail Park SE6 2QU. Coaches will depart at 1.15pm Sharp  
Chingford Coach  
Coach return from Chingford, Larkswood Leisure Park, 175 New Road, E4 9EY. Coaches will depart at 1.30pm  
Crystal Palace Coach
Coach return Anerley Town Hall & Business Centre, Anerley Rd, Anerley, SE20 8BD. Coaches will depart at 1.30pm Sharp 
Hackney Coach  
Coach return from Hackney Town Hall, E8 1EA. The coach will depart at 1.30pm Sharp  
Shepards Bush Coach  
Coach return from Shepards Bush Empire, W12 8TT. Coaches will depart at 2.00pm Sharp  
Stratford Coach  
Coach return from University of East London, 92 Romford Rd, London E15 4EH. The coach will depart at 1.30pm Sharp  
Tottenham Coach   
Coach return from Tottenham Town Hall, N15 4RY. Coaches will depart at 1.30pm Sharp  
Thorton Heath Coach  
Tesco's Parchmore Rd, Thornton Heath CR7 8RZ. Coaches depart at 1.30pm Sharp  
Wembley Coach 
Coach return from Wembley Bridge Park Complex Harrow Road, London NW10 0RG. Coaches will depart at 2pm Sharp 
You consent to the inspection of your person and property, including clothing, baggage, and containers for prohibited items, prior to your entry to the racecourse. 
You are not permitted to bring into the Grandstand any prohibited items. 
You may park for Free in Car Park 3. Please see location map above.
Vehicles are parked at the owner's risk.
ARL reserves the right to refuse entry or eject persons from the racecourse, if they show signs of intoxication or the influence of drugs. Measures are in places to prevent the introduction or use of illegal drugs at the racecourse including search on entry and sniffer dogs trained in their detection.  Any signs of intoxication during the course of the event will lead to immediate ejection. 
LOCATION 
Ascot Racecourse is ideally situated in beautiful, wooded countryside adjoining Windsor Great Park and about a 50-minute drive or train journey from London. 
Located close to the M3, M4, M40 & M25 motorways and to London Heathrow for international visitors, Ascot offers easy access for all racegoers wherever their departure point. 
TRAVEL INFORMATION 
By Car 
If you are using a Sat Nav for your journey, our Postcode is SL5 7JX.  
From London & The North: M4 Junction 6 onto the A332 Windsor by-pass and follow the signs to Ascot.

 

From the West: M4 Junction 10 to the A329(M) signed to Bracknell and follow the signs to Ascot.

 

From the South & East: M3 Junction 3 onto the A332 signed to Bracknell and follow the signs to Ascot.

 

From the Midlands: M40 southbound, Junction 4. Take the A404 towards the M4 (Junction 8/9). On the M4 head towards Heathrow/London. Leave M4 at Junction 6 and follow the A332 Windsor by-pass to Ascot.

 
Click here for map
Taxi Drop-Off Points 
Guests should be dropped off at Car Park 3 
By Train 
South Western Railway runs services to Ascot from both Reading, Guildford and London Waterloo.  
The average journey time is 27 minutes from Reading and 52 minutes from Waterloo.  
The railway station is a seven-minute walk from the racecourse. 
The car park will open from 2.30pm on Sunday 3rd December 2023 and close at midnight.  

Entry into the All Black coco event will close at 6.30pm, and there is no re-admission.  
All Black Coco does not allow pass-outs to the car park during the day party.  
The car park is a short walk to the Grandstand.  
Any items which, in the absolute discretion of the Promoter, are considered to be a risk to the safety of the audience and/or affect the enjoyment of the audience and/or the running of the day party are prohibited. Everyone will be searched on entry, and management reserves the right to confiscate prohibited items. 
Ascot has a wide variety of food and drink facilities with various cuisines on offer; there's something for everyone at this event. A complete list of the food vendors will be published on our website prior to the event day.
No. You are not allowed to bring your own alcohol or food to Ascot. Bins will be provided at the gates to dispose of any items before entering the main arena. 
Yes. There will be vegetarian, vegan and gluten-free options available on-site. 

There will be a number of accessible toilets located on the day. 
Dress Code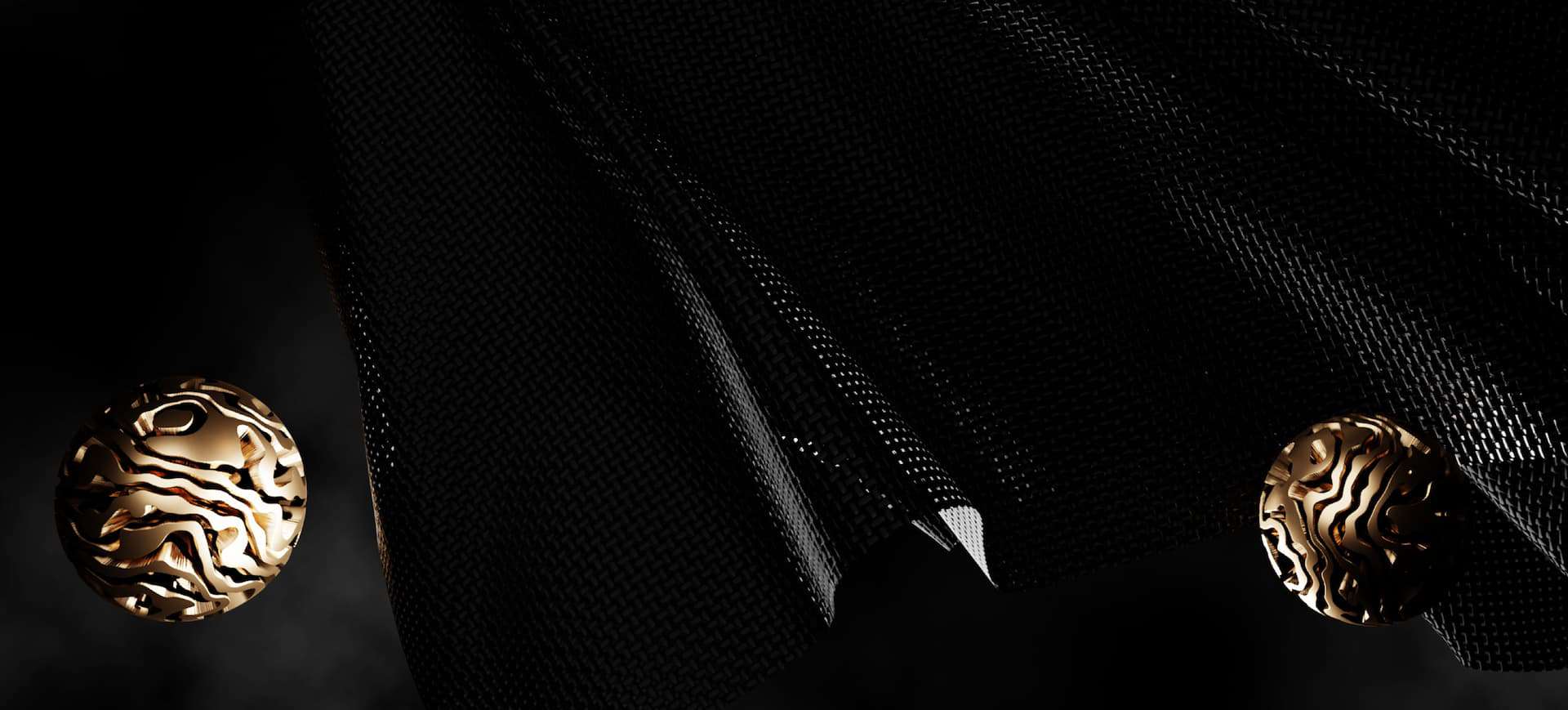 Sunday 3rd December 2023
The All Black Coco Day Party Returns at the Iconic.

Sign-up Now to Gain 48hr Exclusive Pre-Ticket Access